Version
Download

14

File Size

10.36 MB

File Count

1

Create Date

02/20/2020

Last Updated

02/27/2020
Lessons [2019]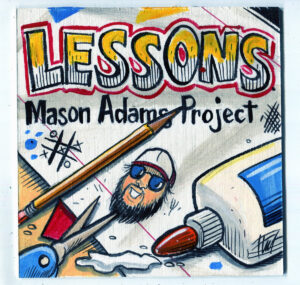 Lessons, the debut EP from Mason Adams Project of Dallas, Texas, was released on July 13, 2019. The EP includes five tracks written and composed by Mason Adams.
This downloadable single-file MP3 is provided for publicity and booking purposes at no charge.
Tracks:
Off The Floor
Through The Darkness
Lessons
Take Your Smile
She Cries
For booking or information, contact Mason Adams by phone at (316) 727-1499‬ or email [email protected].